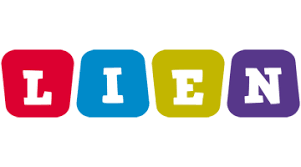 Considering seeing a Doctor on a lien?
Medical liens are created to specifically provide people with the appropriate treatment with no out-of-pocket cost after an accident while waiting on the outcome of the injury claim with an insurance company. Doctors who accept liens agree to treat a patient until the conclusion of the case. This allows them to get the much needed treatment they need after a car accident or slip and fall without paying at the time of service. The doctor's lien is then pain once the case is settled with insurance. Medical liens are popular among third party injury cases where the victim is not at fault. This includes injuries caused by car accidents, slips and falls, dog bites, etc.
Choosing a Doctor on lien is a great choice to make when you want to keep your hard earned money in your pocket and you know the other party is at fault.
However several factors discourage some doctors in accepting such cases. These factors are:
The time it takes from treatment to payment:
Legal proceedings of a court case can run for up to 2 years while some may end in a month or in some cases a few days. Many doctors are forced to continue the treatment, which can affect the operation cost of a clinic, resulting in a loss. This is why websites like www.doctorsacceptliens.com has a directory of personal injury physicians that accept liens and have much experience with treating injury victims.
No Guarantee or payment:
People who lose their injury suits may not be able to pay their bill if they do not have insurance or a lawyer. Sometimes in rare circumstances this leads to them having to pay for the treatment, regardless of the result of the personal injury trial. Not even an agreement of such sort exist that assures payment to doctors on lien, which is why some doctors may not accept liens or don't understand the process. A well trained doctor or attorney knows how to avoid problems like this by evaluating a case and discussing treatment options with a patient
Doctors Accept Liens
Our exclusive network includes top quality physicians who understand proper med-legal documentation, liens and how to ensure you get the care you need after an accident with not out-of-pocket cost. Our doctors accept liens allows you the ability to receive care with no upfront cost. Give us a call at (949) 424-5436 (LIEN) or visit our website www.doctorsacceptliens.com for more information